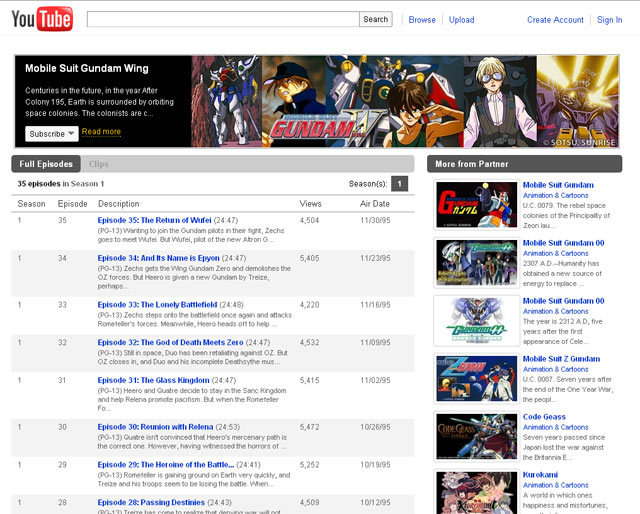 Was surfing through the
English page of Gundam.info
(official Gundam site) and saw the announcement for
free viewing of Gundam Wing episodes online
, the catch is that its for a limited time only.
Aside from that I noticed that there seems to be a slew of other Gundam episodes posted at youtube, such as
Mobile Suit Gundam
,
Z Gundam
,
Gundam 00 season 1
and
Gundam 00 season 2
.
Sadly these videos were blocked for viewing by the uploader from my region of the world so I have no way to check how it is. Maybe you have better luck in your parts of the world and will be able to view it.