Saw this picture at
Amiami's blog
of a Klan Klan figure wearing a
VF-25 Messiah's Super Pack
. Since its from Megahouse, I guess it would be logical to assume that it is a 1/8 scale figure. This was taken from the ongoing 2010 Wonder Festival in Japan.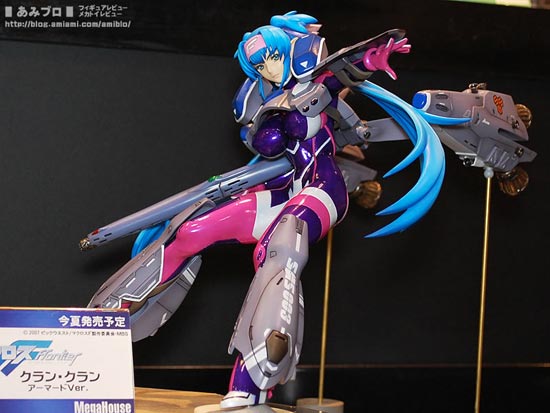 I'm not really into figures but decided to post on this because it is a noteworthy recreation of the scene where Klan Klan, in giant form, dons Michael's super pack and gun pod in order to battle the Vajra. It wasn't shown in the
movie
episode however how she was able to aim the missiles.