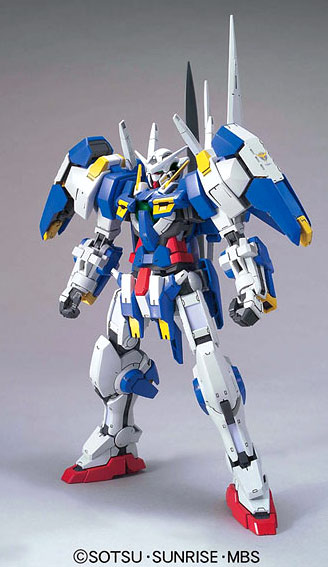 So I thought the
Tieren
was the last Gundam 00 1/100 model kit that was left to be translated, turns out that there is still the 1/100
Gundam Avalanche Exia
that wasn't really seen in the series but came out in one of the
Gundam 00V
side story.
Because of the bulky shoulders I can't help but think that it looks a lot like the
00 Raiser
. Aside from the shoulder enhancements there is also the weapons mount at the back to carry the seven sword array of the GN-001 Exia. Judging from the armaments mounted on the Exia Avalanche, this mobile suit still retains its close combat/melee specialization. Unlike the 00 Gundam which had vastly improved its long-range weapons capability.
The Gundam Avalanche Exia is selling for
$$$$
at Amazon,
2240 yen
at HWJapan,
3200 yen
at Hobby Link Japan,
3200 yen
at Hobby Search,
2347 yen
at Amiami.
Color Guide was translated to English from the manual posted at
Dalong
.