Update 01/29/2010:
Posted a few days ago at the Bandai Hobby Site, looks like this has a name already.
VF-27 Lucifer Normal Type
Just saw this at
Amiami's site
. Scheduled for release next year by February 2010 is a 1/72 model kit of the cannon fodder variant of the VF-27. No official title yet as to what its being called, so I'm just calling it the cannon fodder variant. Pilots of this version, as seen in the Macross Frontier series, are the Antares Squadron of the Macross Galaxy and Grace O'Connor.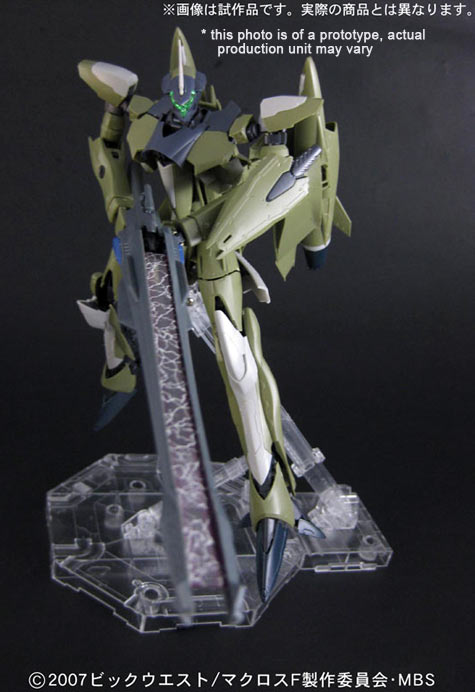 As of now the only obvious difference (aside from the color scheme) I'm seeing between this unit and the
VF-27 Lucifer of Antares Squadron Leader Brera Stern
is the design of the head. No two horn like antenna's at the ends.
Retail price of this is 5,500 yen but Amiami has theirs for pre-order at 3,980 yen.