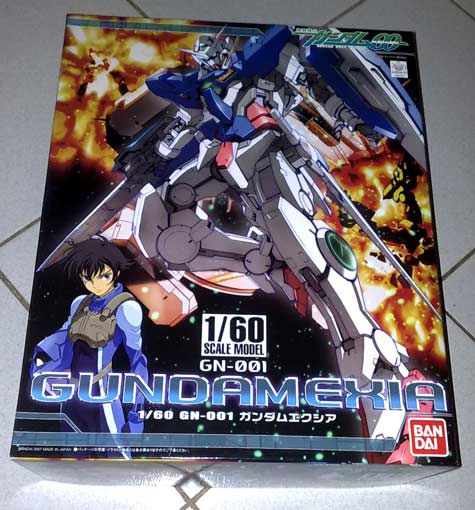 Update (03/29/2010):
Translated English Manual and Color Guide
can be found
here
.
Just arrived for me today from the post office, the 1/60 GN-001 Gundam Exia kit of Bandai that I ordered from
HWJapan
. Right now I can't get to working on it just yet because I'm still finishing the
1/100 Gundam Kyrios from Bandai
. I had however
translated the Color Guide for the Gundam Exia to English
in preparation for the arrival of this kit. Sometimes I wonder why I bother to translate these color guides, considering that I don't have a working airbrush set yet... hehehe. I do have the airbrush, its the compressor thats still way out of reach for my budget.
Here's a shot of the box in perspective with a box for a
Master Grade Rick Dias
and a
1/72 VF-25G Messiah Michael Custom
. Its only slightly bigger and thicker than these two boxes.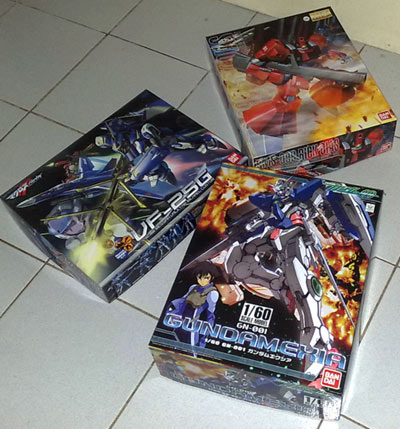 Here's a picture of the box first opened up. Manual is at the bottom of the box.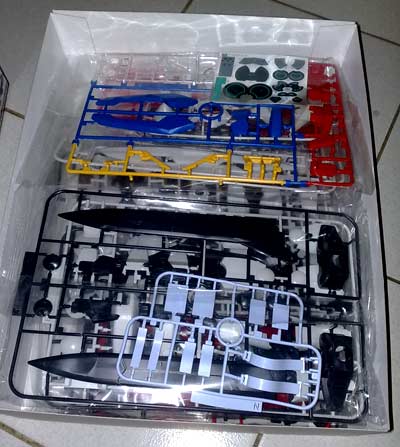 Here's a shot of parts all strewn out from the box. I don't know if its just me or does the plastic packaging seem a little bit thinner than the regular plastic packaging that the plates come in?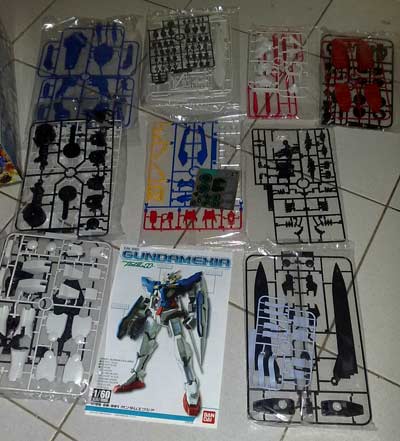 Putting everything back into the box again for later construction.