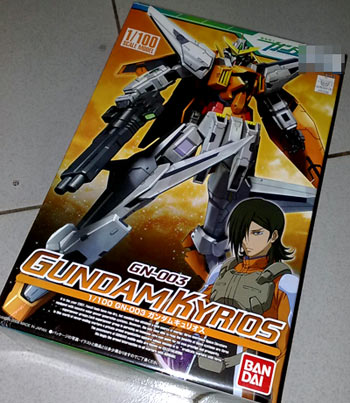 Continuing the build of the
1/100 GN-003 Gundam Kyrios model kit
. Accomplished a lot today because of the weather, which made painting viable. If you base it on the manual however, I've only reached page 2 of a 9 page build manual. Or more accurately, about 22% finished.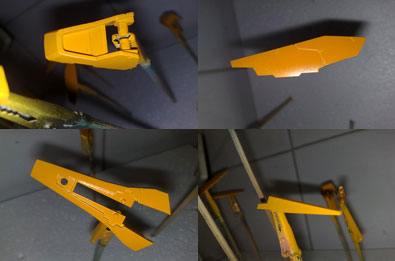 Prior to painting I first spray on a layer of plastic primer paint to help the paint stick more strongly onto the plastic part. Saves me from the trouble of the paint being easily removed by just light scratching.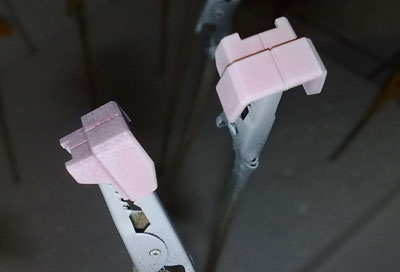 Initially I felt that I was going too slow with the build, then I realized that this is a Hobby! Meaning that its something I love doing and each moment doing this hobby should be relished.
More photos in the succeeding page.
For the dark parts I used Pylox Metallic Smokey Black, which was a bit lighter than the Metallic Graphite that I used on the
inner frame of the Master Grade Rick Dias
.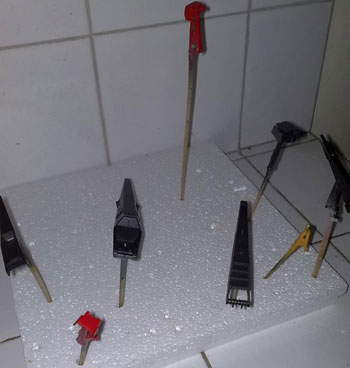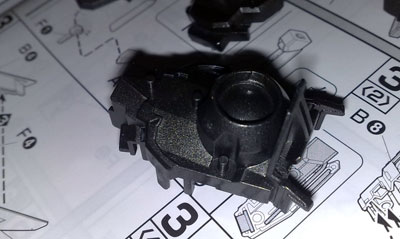 Minor setbacks experienced were with the painting (as usual). I didn't like the can of paint I initially had for the orange parts of Gundam Kyrios. That's because it was orange, and Allelujah Haptism's Kyrios isn't orange. I went back to the hardware store and bought me some
Pylox Caterpillar Yellow spray paint
, which was closer to the color of Kyrios. Come to think of it, it looks like Pylox based the name of this paint to the Caterpillar corp's line of earth moving equipment.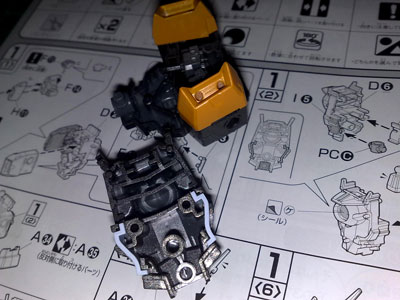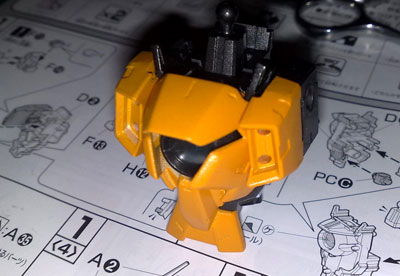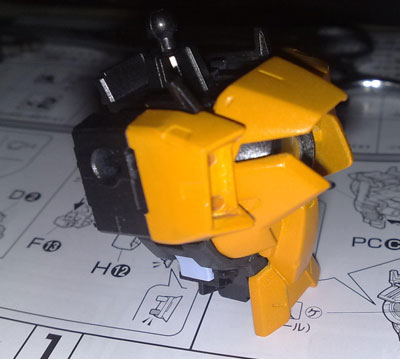 I didn't like the finish of the chest piece because I found it too spotty (image below), so I stripped the paint off using a fine file then wet sanded it with 1000 grit sandpaper. With an X-acto knife, I stripped the paint from panel lines to enhance it. Afterwards I applied a thin layer of primer again then after it dried applied the caterpillar yellow again. Much better the second time around.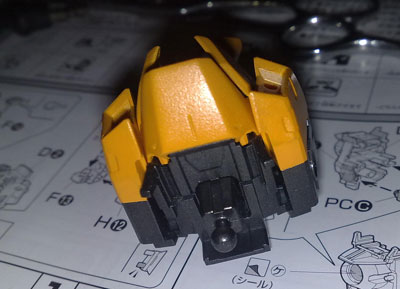 I was testing some modelling gimmick on the feet but it didn't turn out so well, hence the reason the feet were assembled ahead of schedule.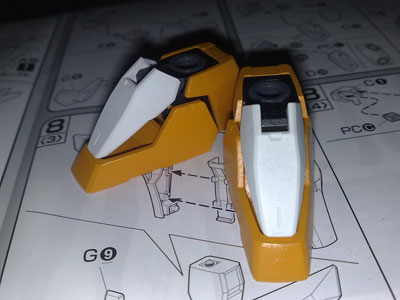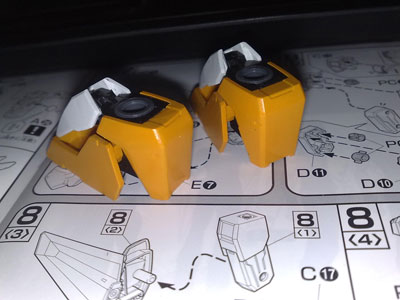 So far the paints I've used till this step are Pylox Caterpillar Yellow, Pylox Flat White, Pylox Fire Red and Pylox Metallic Smokey Black. Then of course there is the
Plastic Primer Paint by TOA
.
Part III of this build is continued
here
.