Finished assembling the
Rick Dias
that I was building a few days ago. After we got some good weather around my parts, decided to take some still shots of the completed project. I decided to skip the decaling step and just leave it as is, without its AEUG markings.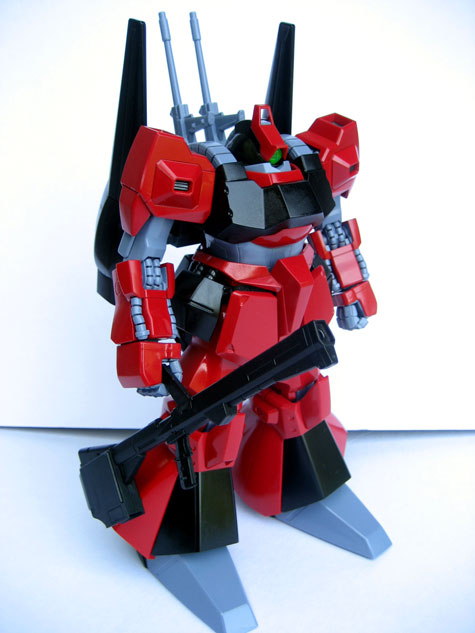 During the build the chest and other black pieces were supposed to be colored a dark shade of brown. After watching however the first few episodes of Zeta Gundam again, I noticed that the Rick Dias flown by Quattro Bajeena was actually colored black. Either that or my copy of the series is bad... hahaha, which I doubt because its a DVD. Because of which I decided to re-color the brown pieces to black.
So without further adieu, here's the finished product: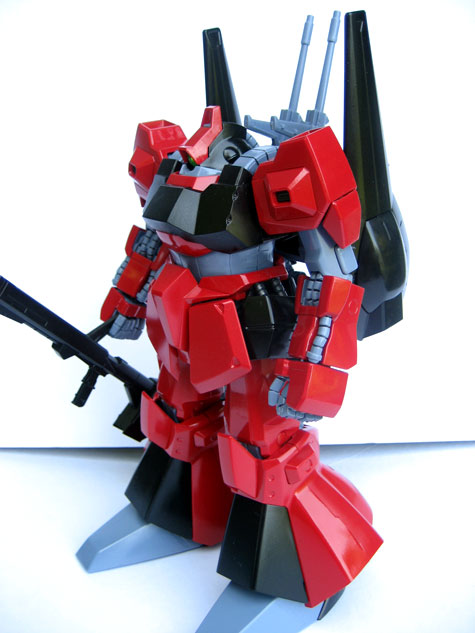 The business end of the Rick Dias, the Clay Bazooka.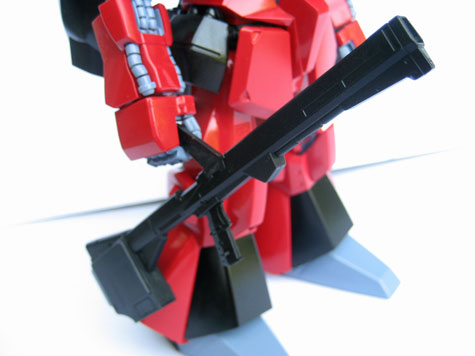 Two beam pistols hung on the back used as secondary weapons.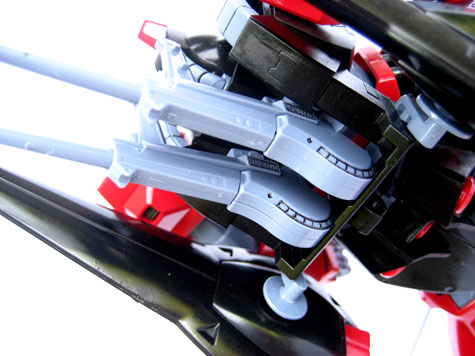 A shot of the sub thrusters found on the back skirt as well as one half of the two main thrusters located on the shoulder packs.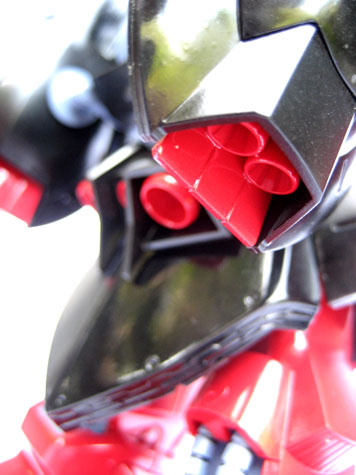 Solo shot of the 3 sub thrusters found on the back skirt.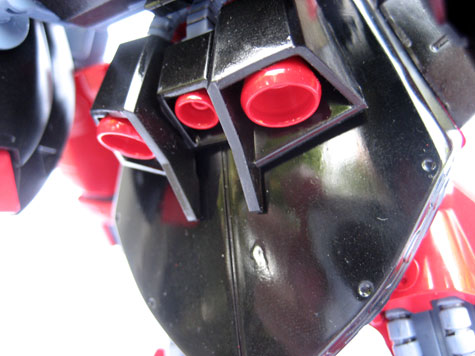 Here's the sub thrusters found on the ankles of the Rick Dias.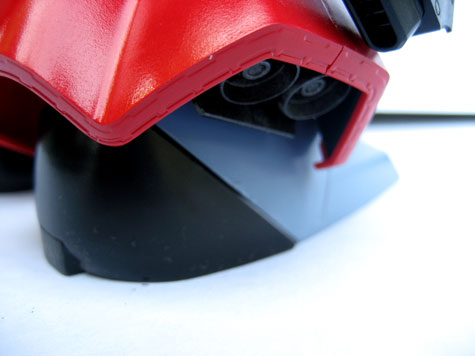 Legs and majority of the red parts of the Rick Dias were painted with Pylox's Fire Red which gave it a glossy look, which was accentuated further with the addition of some hand painted Future clear floor wax.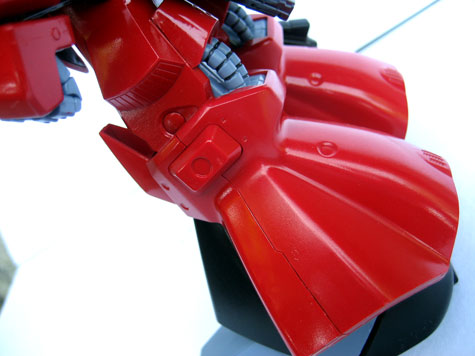 The internal parts and frame were painted with Pylox's metallic graphite color. Here's a shot of the underneath of the front armor painted with this color.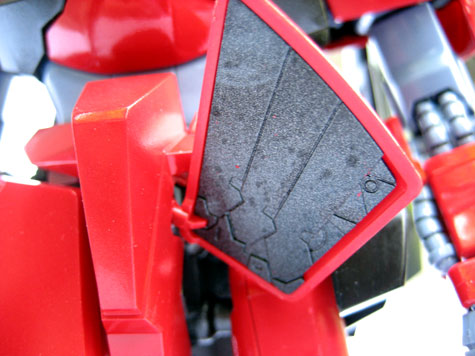 At the shoulder armor, the float thrusters peak out. They too were colored with metallic graphite.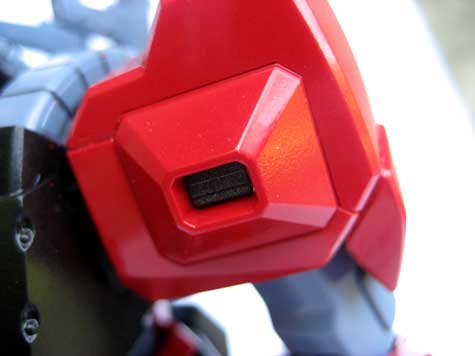 Top view showing the sub thrusters on the shoulder and the power supply cables. The power supply cables weren't painted over, instead they were just glossed with Future floor wax and the panel lines were colored using a 0.2 water proof marker that I found in a bookstore.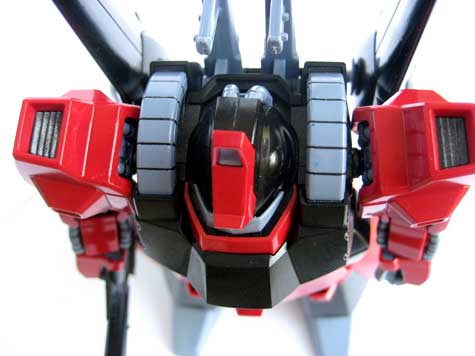 The black side skirt armor was colored with flat black paint.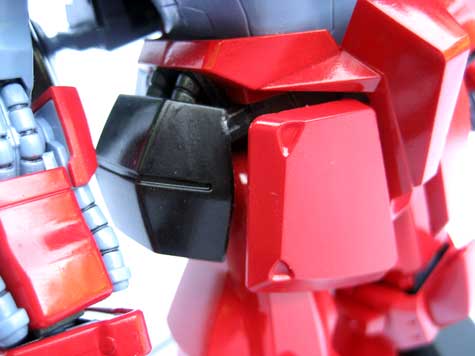 Shot of the front skirt armor.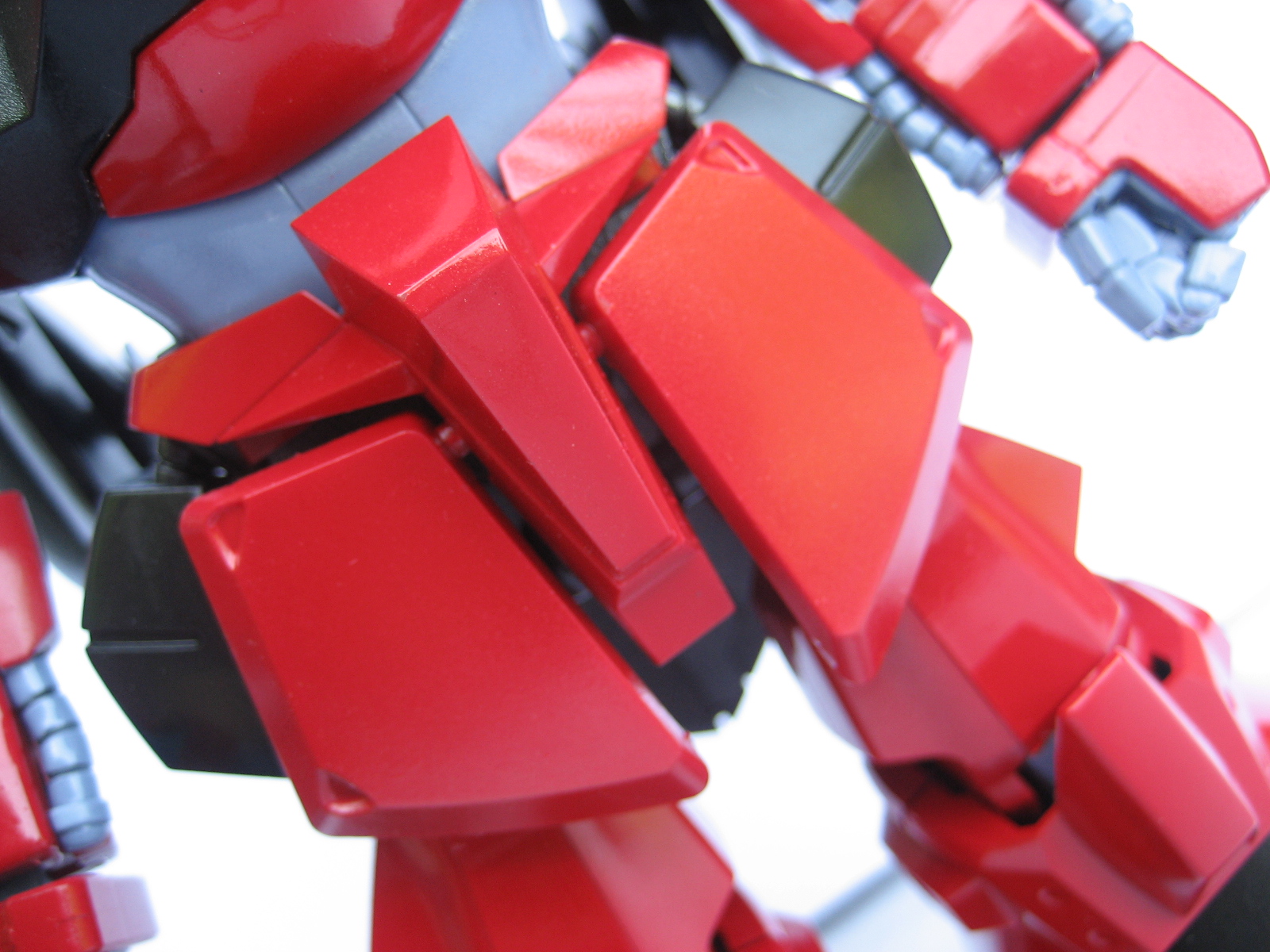 And that's it, looking forward now to my next build of some Gundam 00 model kits that I had ordered at
HWJapan
.