Update (10/11/2009):
More pics again from Amiami,
here
and
here
. While Akiba Hobby also has a new post
here
.
Update (10/10/2009):
More new posts again for day 2 of the 29th All Japan Model Hobby Show. From Akiba blog, more detailed shots of the
Master Grade Gundam Victory ver Ka
. From Amiami blog, more on
Bandai's items
and a the
other manufacturers
at the show. Here's also some posts from Hobby Stock
here
and
here
.
Online retail giant,
Amiami
, posted on their blog today photos of Bandai's and other Model Manufacturer's items on display at the 49th All Japan Model Hobby Show 2009 (第49回 全日本模型ホビーショー). The show started today, October 8 2009 and will run till the 11th. The venue is at Makuhari Messe, Chiba.
More shots of
Brera Stern's VF-27 Lucifer that Bandai is offering as a 1/72 kit
was shown.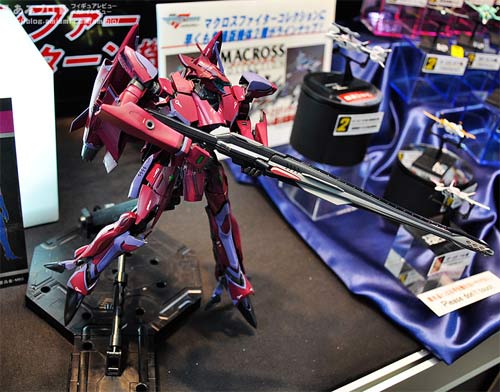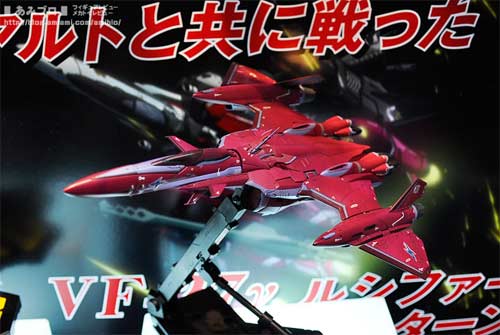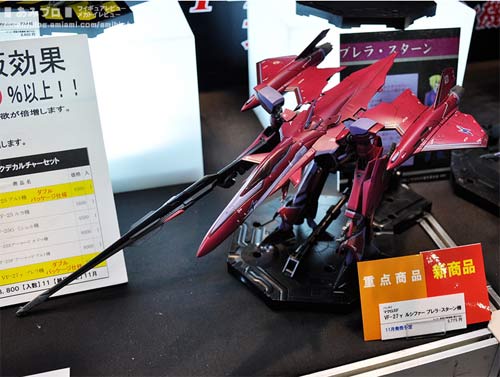 What stole the show however for Macross fans was a new VF-25F design from the upcoming Macross Frontier Movie. I'm not so keen however to the design. Then again, depending on how good the movie is, I might just be swayed to change my mind about it...hehehe. I'm guessing that this is just an optional armor pack similar to the fast packs and armored packs that can be worn on the regular VF-25 Messiah's.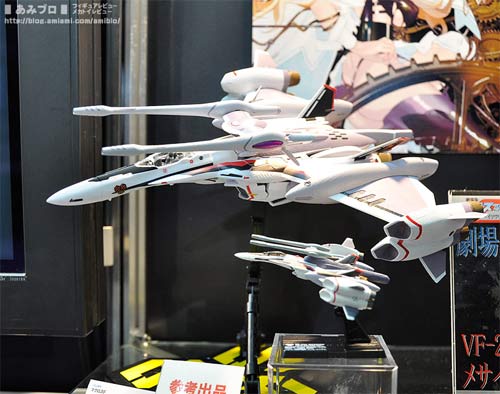 Also added to the
1/250 Macross Fighter Collection
was the new VF-25 Design and the
YF-25 Prophecy
.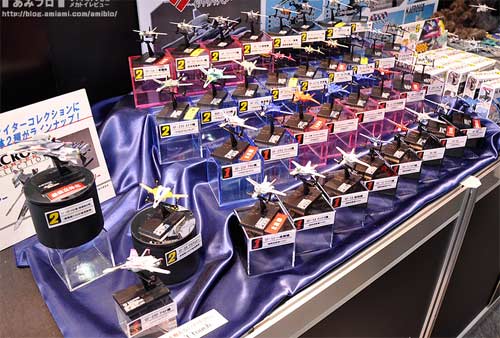 There was this sign posted that means: Emotion Style, Next Character, Ranka Lee, Sheryl Nome. PVC Figure plus the title of the Macross Frontier Movie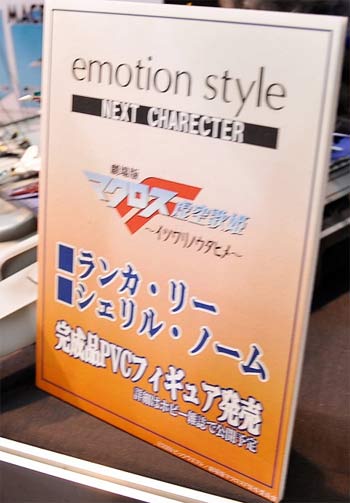 Could mean that they'll be showing soon on the Bandai display some new figures of Ranka Lee and Sheryl Nome related to the movie. Macross Frontier Merchandising is definitely gearing up for the showing of the movie on the 21st of November.
Also shown there was the much anticipated 1/60 Perfect Grade Gundam Raiser Double O from Gundam 00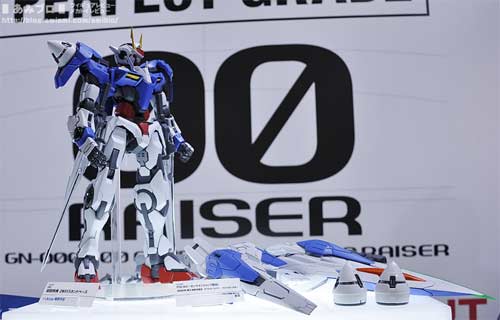 Sweet weapons load out for the 00 Raiser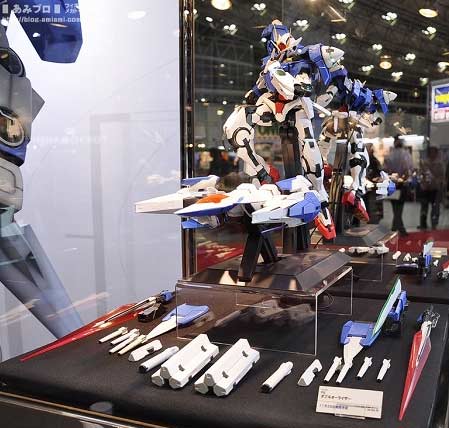 Nice display for the Gundam Astray Blue Frame Second Revision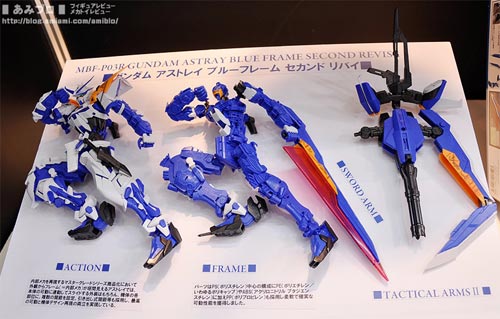 Check out more photos of the Model Kits on from the show display at Amiami's blog post
here
,
here
and
here
. There's a ton more Gundam photos there. Also additional pictures from Akiba Hobby Blog
here
and
here
. Pictures from the Hobby Stock blog found
here
.
Not sure, but is this a prototype figure for Mylene Jenius and Lynn Minmay in a bathing suit from Wave Corporation? The signage is cut but I can make out the starting characters for Macross as well as the name "Lynn Minmay." I guess this was from the episode where Mylene went to the Riviera recreation ship in Macross 7, while the Lynn Minmay figure is from the Miss Macross contest.
Update:
Confirmed from
Akiba Hobby Blog
that it is indeed Mylene and Minmay