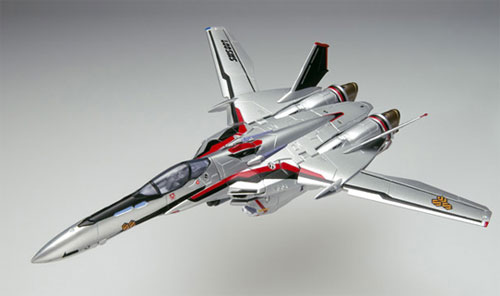 Just saw this at Tamashii, seems to be another exclusive for their club members. A VF100 "FighterSpecial" release of
Alto Saotome
and
Ozma Lee's
VF-25's from the Macross Frontier TV series. *Yawns*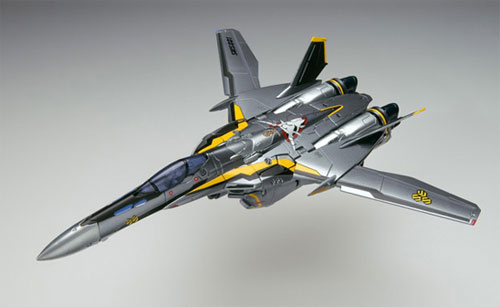 Based from my understanding of the text, it doesn't seem to be able to transform to the Gerwalk and Battloid mode.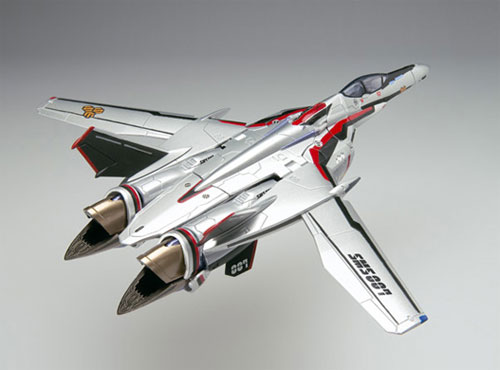 The "gimmick" with it is that more detail has been given as compared to Bandai's normal transforming version VF100's. Its colored in metallic silver and comes with a gun pod, stand and stickers. Alto's is supposed to be a Sheryl Nome version while Ozma's is a Ranka Lee version. Not sure if those shots below with Ranka and Sheryl are supposed to be the stickers that go with the base or if they're just posters.... akkk, have to brush up on my Japanese.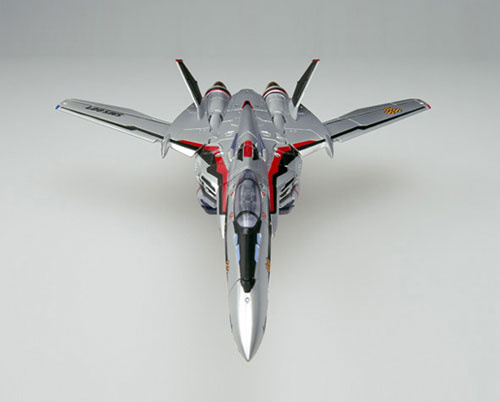 Tamashii club members have to join the lottery between Sept 7 to 24 so that they can acquire the rights to purchase the toy.