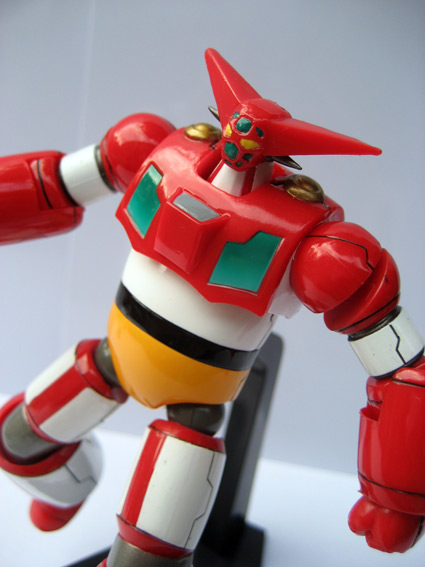 As a child of the 80's I grew up watching Getter Robot. Of course I don't remember a darn thing anymore about it, only a snippet of an episode. But the image of Go Nagai's creation of planes merging to form 3 different Getter robots have never left my mind.
I remember having a very tall, cheap, hollow, bootleg, plastic toy of Getter 1 that I carried around with me all the time, even when I had to take a bath I remembered bringing it with me. Maybe it was tall because of my perspective as a child, so I'd assume that in reality it could have been somewhere around 8 ~ 12 inches in height.
The Getter Robo franchise created by Go Nagai tells the story of a hidden Dinosaur Empire beneath the earth that sought to rule the world. Dr. Saotome initially created the Getter Robot for space exploration but due to the turn of events used the 3 crafts to fight the Dinosaur Empire. Quite cheesy but back then anything this genre was brand new and people would eat up anything as long as you had a giant robot attached to it. After that series we leapfrog over the next series of the franchise, Getter Robo G, to this series, where this toy came out.
Change! Getter Robo
or sometimes called
Shin Getter Robo: Armageddon
is a 1998 released OVA that tells of an even darker story where Dr. Saotome turns bad, fakes his death and has Getter 1 pilot Ryoma Nagare blamed for his death. Ryoma is of course imprisoned for a long time and when Dr. Saotome shows up again with his plot to blow up the world, Ryoma is fielded in a Getter Robo 1 to try and stop him.
You can check out further the story in the Change! Getter Robo - Last Day being sold at CD Japan :
Disc 1
,
Disc 2
,
Disc 3
,
Disc 4
. Or you can try it out at Amazon,
here
.
The Getter Robo 1 of this movie has been made into a toy by Kaiyodo in their Revoltech Series. The toy was sculpted by Katsuhisa Yamaguchi and uses the unique joint system found in Revoltech models that allow for extreme posing.
Box shots of the figure: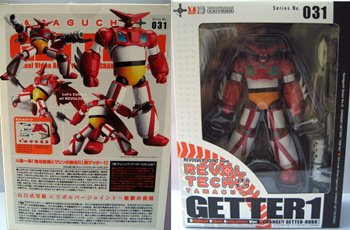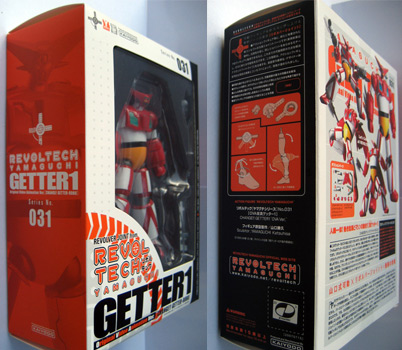 Inside the box Getter 1 is nestled securely in a 2 piece vacuum molded plastic case. One clear top cover while the other is the black base.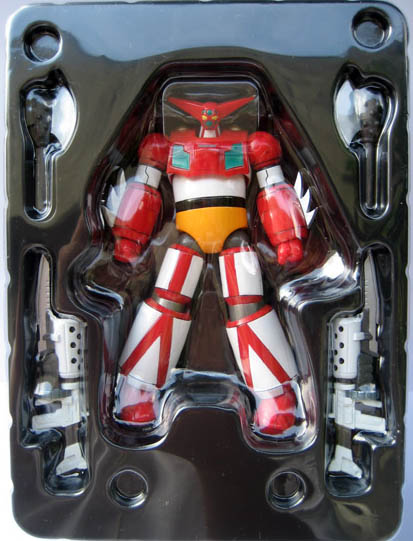 For starters the toy is not more than 120 mm in height and only about 70 mm in width. Along with the figure it comes with a hard plastic red cape, 2 Gatling machine guns, 2 of Getter 1's signature throwing axes, a stand with revoltech joint, and 6 spare hands which can hold the guns or axes.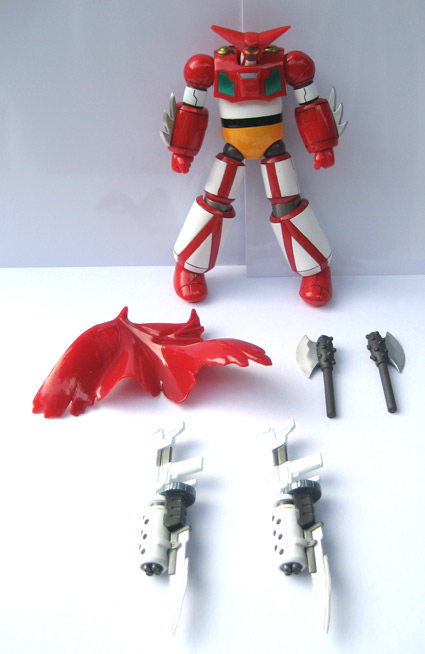 I was amazed with the poseability of the figure because of the revoltech joints. Then again that's common fare already with toy's nowadays. They have sure come a long way compared to the days when all I could get was some 1 dimensional movement in my giant robot figures.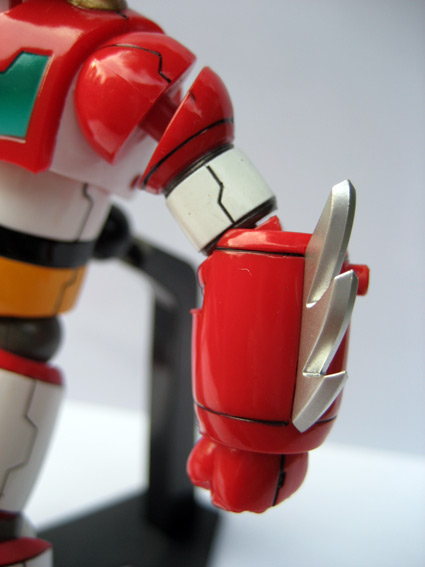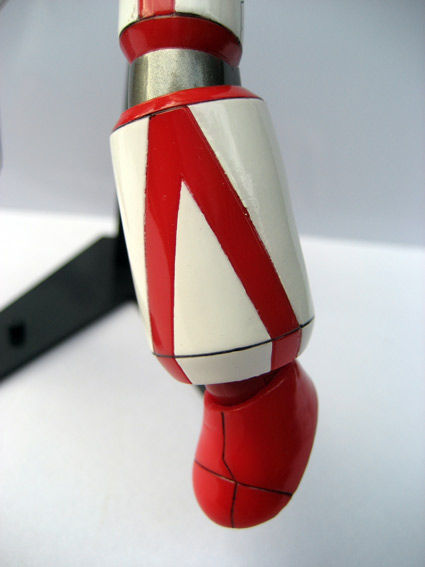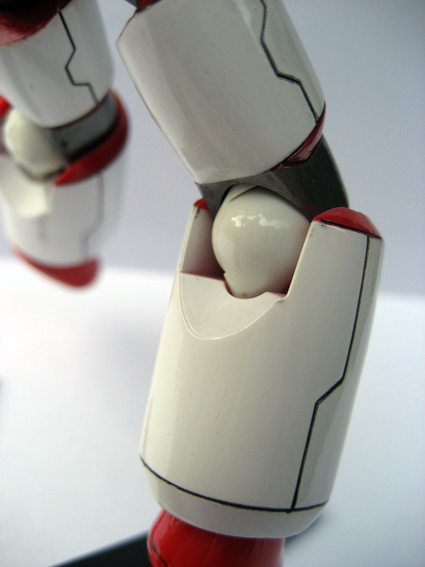 I like this figure primarily for its playability and better design than the one shown in the movie. In the OVA the artists would somehow draw the Getter 1 with a beer belly, I don't know if this was unintentional but as a Getter fan I always thought that this was a bastardization of the series because I always believed that Go Nagai designed his robots to have physique's similar to their pilots.
Ryoma was the good looking, muscular hero type so naturally he had Getter 1. Hayato was the thin, analytical and brooding one, so he had the fastest and aerodynamic Getter 2. While Musashi of Getter 3 was the slow, muscular but gentle one.
I'd definitely recommend this toy to a child because it's not as fragile as how some Japanese toy companies make their toys nowadays. In fairness, they sacrifice playability for authenticity of their pieces. Care however has to be taken when playing with this toy because of the small accessories and because that some joint pieces pop out easily by design. Take the arms for example.
The Revoltech Getter 1 Figure was bought at
Hobby Link Japan during a Sale
, got it for 50% off, yahoo!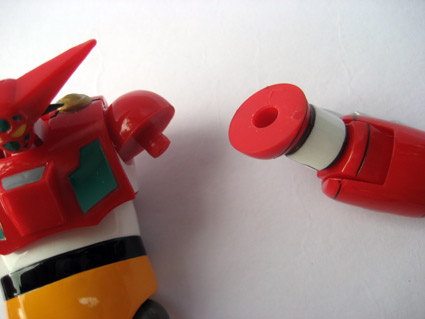 More pictures of the toy are found below: