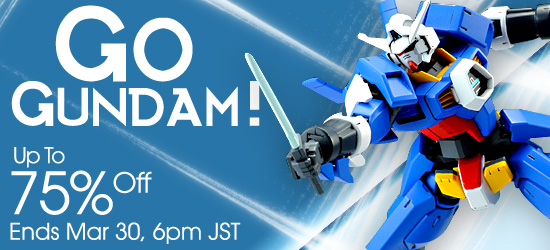 Announced today at HobbyLink Japan was a
sale on Gundam Plastic Model Kits and Accessories
. This sale will last till March 30 at 6PM Japan Standard Time.
A lot of Gundam plastic model kit type can be found there, from Master Grade to High Grade, non-grade 1/100, etc. The lone perfect grade included in the sale is the recently released
1/60 Strike Freedom Gundam from Gundam Seed Destiny
that can be had for 15,000 yen or 40% off.
Add to that good news is that fact that only recently the yen's value has slightly gone done against the Euro and the Dollar. Giving more buying power to the said currencies, which is good if you live overseas.