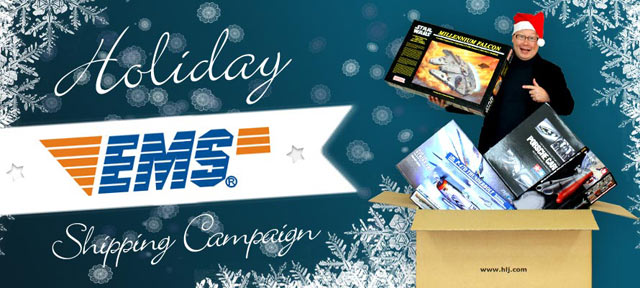 Just got this in my inbox, Online Hobby Retailer,
HobbyLink Japan
, announced another round of
discounted postal EMS Shipping for the Christmas Holidays
. You get to pay only 2000 yen for the max sized EMS shipping box on the condition that you buy an item from their
special sale
first then include the other items on your purchase list. This discounted shipping promotion will last from 6pm December 8 till 6pm December 22, 2011 (Japan Standard Time; GMT+9)
The
2000 yen price is per box used
to ship your order and not per shipment order. The box however is very big and I am supposing that this was mentioned as caveat to not get carried away with getting too large orders and thinking that you will pay only 2000 yen in the case that your shipment will not fix in one box.

Be sure to read the
promo conditions
before placing your orders, this way you'll avoid any problems with your order.