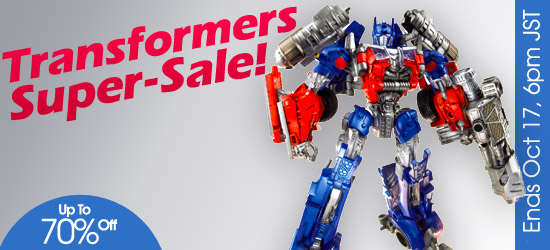 Announced recently at
HobbyLink Japan
was a
Sale on Transformers Toys
. The sale will last till October 17th of this month at 6PM Japan standard time.
The toy thats a supreme find for me is the
DA-16 Ultimate/Leader Class Iron Hide
. I saw this as a Leader Class Iron Hide by Hasbro in our local toy store, I came back a week later and it was all gone. Talk about having stiff competition in our local toy store. I asked the guy watching the store and he said that there is a band of merry
Transformers
collectors that like to snap things up the moment they arrive. Oh well, best to buy them while they are still available.