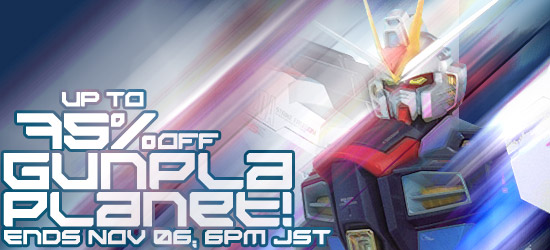 Announced today was a
sale on Gundam model kits
at
HobbyLink Japan
. Sale will last till November 6, 2011 at 6PM Japan Standard Time.
This sale is slim on
Perfect Grade Gundams
as there is only the
PG Wing Gundam Zero
offered up. It is thick however in
High Grade
and BB kits. Because of their affordable price, the High Grade line of Bandai seems to be where they are moving volumes in inventory. Of course I have no credible data of that, I'm basing my assumption on the number of High Grade kits that are released by Bandai yearly compared to the other line of model kits.