Was walking past a road near an old house where my family used to live and I saw the old storm drainage that ran parallel against the road. Going to our old house meant that you always had to pass this road and see these drainages.
Seeing this made me remember that as a young kid I had an active imagination and would not let my mind leave an ordinary drainage system alone.
Walking past this drainage system, I would always imagine that it was a Canyon where either a flight of GI Joe Skyhawks were flying in in order to stealthily approach a Cobra base.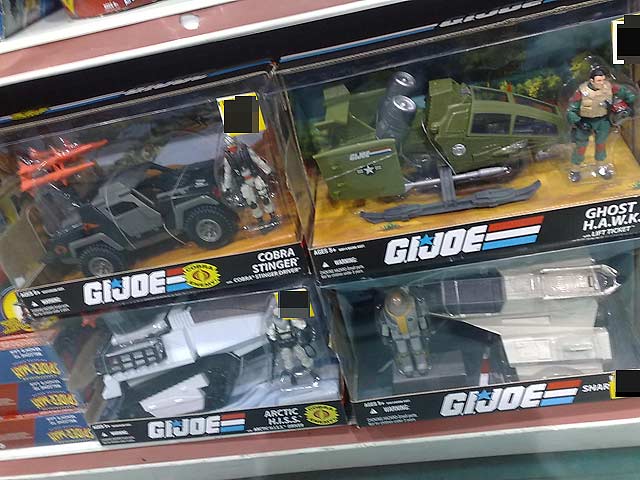 Other days it was a
VF-1S Strike Valkyrie
also flying stealthily in a Canyon in order to sneak up on a Zentradi base.
Sometimes the flight of Skyhawks or Valkyries would get pounced on by the enemy (like in that deathstar scene in starwars) so a running battle would ensue within the canyon. I had a feeling that whoever was walking with me at that time would wonder why I was making all those explosion noises...hehehe
Felt good remembering an old childhood pastime. Times like these makes you want to be a kid all over again.