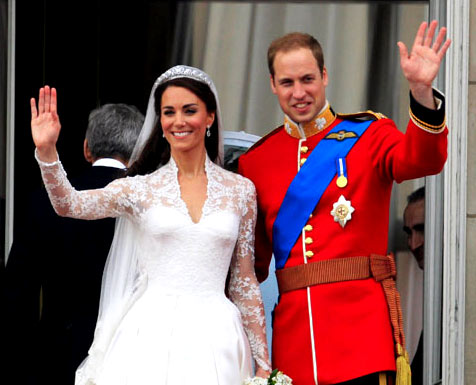 Suddenly got hit by
nostalgia
again after seeing the wedding of Prince William of the UK and Catherine, Duchess of Cambridge. I really had no choice really as the site provider got hit by a DDOS attack that affected all the servers in their farm, so instead of working on writing a post I ended up watching the Royal Wedding.
The feeling definitely was nostalgic as 30 years ago I remember watching the Prince's mother, the late Princess Diana get married to Prince Charles. I remember the long train of her gown as they exited the Cathedral, the chariot ride then eventually the wave to the crowd from the balcony. Then over the years I saw the young Prince and his brother, Prince Harry, grow up via the paparazzi images that got splattered over the pages of gossip magazines.
Then I felt sad for them and their way of life, always under scrutiny of the public eye, never really finding any privacy, except through the high walls of their homes. Always having to worry about what they do and say as being royalty, the public expects them to conduct themselves to a higher standard than the commoners.
Well, here's to the Royal Couple. I pray that they have the happiness in marriage that Princess Diana never found in hers.