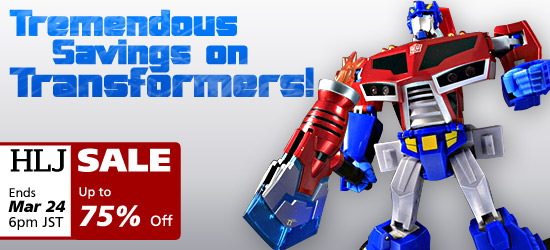 Posted today at
HobbyLink Japan
was an announcement for a
sale on Transformers toys & related products
. Get it while its hot and before the good stuff runs out.
While writing this I suddenly remembered that there was a new Transformers 3: Dark Side of the Moon trailer released that I forgot to have a look at. Thank God for Youtube! Can't wait to see this movie.
The movie houses will definitely be packed for this one. When I was working already, my girlfriend (now wife) and I would always meet early at the theater house during the weekend in order to be able to catch the first showing of a particular movie that we liked to watched. That way we could easily grab a seat and avoid the afternoon crowds. Now of course being married, working and all I hardly have time to do that. So as a change in strategy we usually watch during the weekdays in the evening on the last few days that the picture is showing.