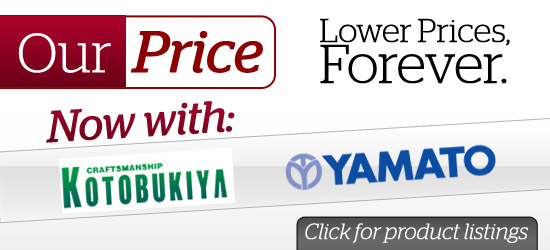 How about this bit of good news.
HobbyLink Japan
announced that goods from Yamato toys and Kotobukiya have been included to their
Our Price system
. With their Our Price system, they've effectively lowered the retail prices of the items on their inventory for select brands.
I've always liked the
Option parts made by Kotobukiya
, but most especially the
1/60 Macross Line of Yamato Toys
so this is really welcome news for me.