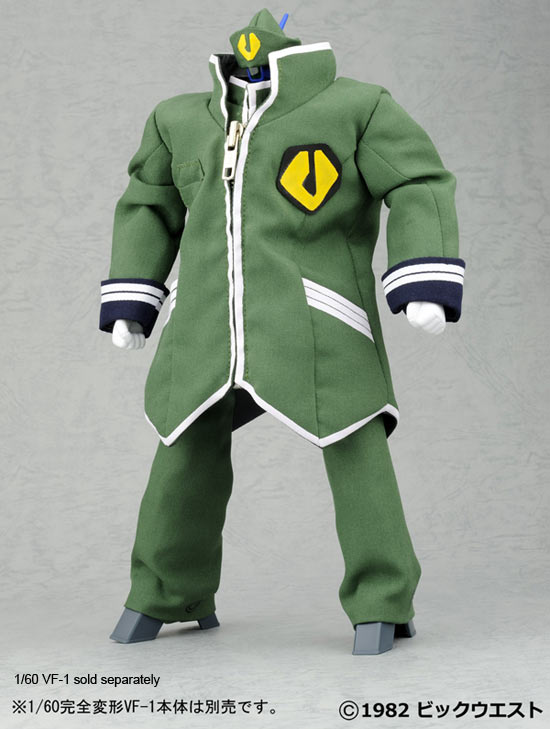 Announced today at Yamato Toy's Online site, the release of the
1/60 VF-1 Zentradi Uniform
set on
December 10, 2010
. The item will be available on their online shop and will be limited in quantities. Not sure if
HobbyLink Japan
will offer this, but
HobbyLink Japan is known for offering Yamato Toy's online exclusives
.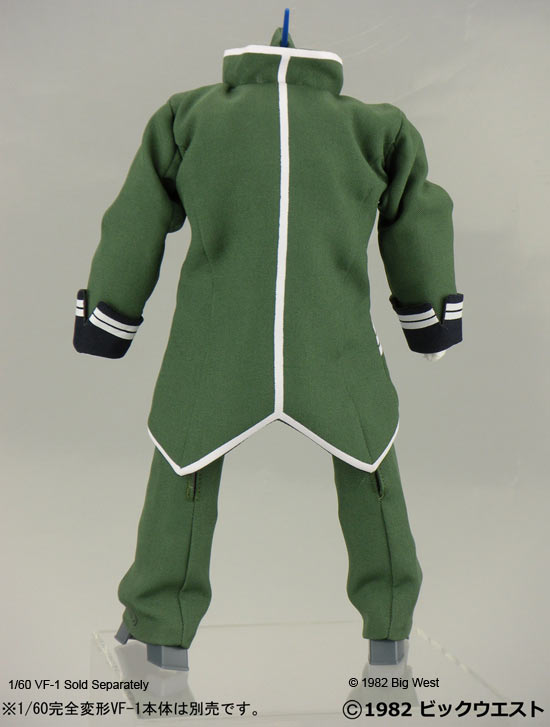 The uniform set alone costs 8295 yen and does not include the
1/60 VF-1A of Maximillian Jenius
. According to the product page the hat will work only for the VF-1A type because of the singular slit at the back that will allow that cap to be held in place. The set consists of a Jacket, Boots and Cap while the material is polyester. I wonder how washing of this goes? hmmmm...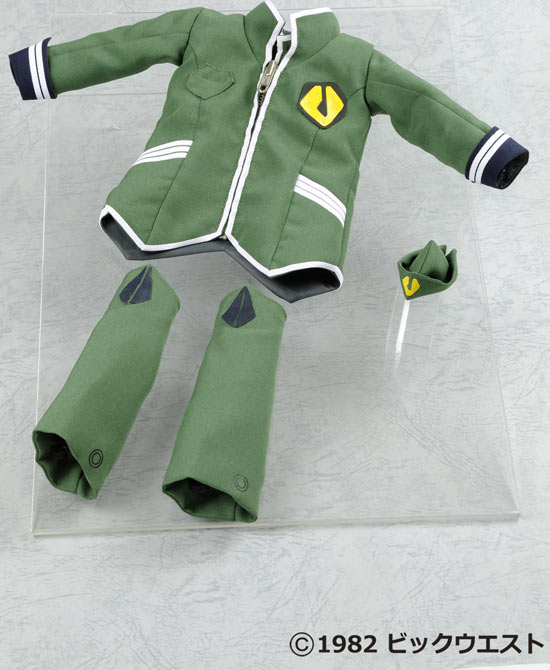 In the original Macross SDF-1 anime series in the early 80's, the Macross SDF's detection array was knocked out by the Zentradi. Forcing Misa Hayase to board a reconnaissance craft in order that the SDF-1 will have a semblance of knowing what the enemy is doing. They were then captured by the Zentradi and a rescue operation was mounted by Vermilion Squadron.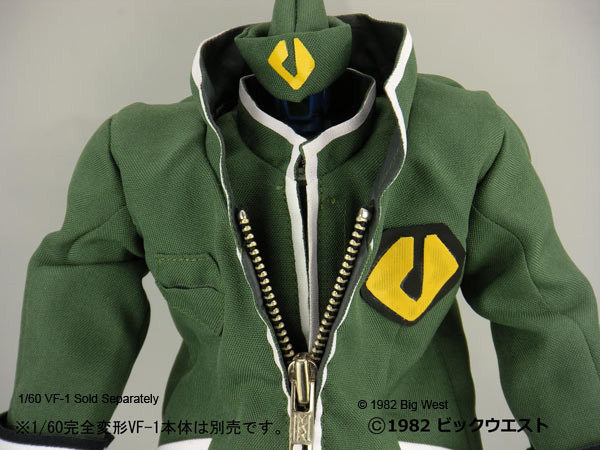 Vermilion Squadron was led by Hikaru Ichijou and was comprised of Maximillian Jenius and Hayao Kakizaki. During the rescue operation Max's VF-1A was blown out into space while Hikaru Ichijou and Kakizaki were likewise captured. Max however was able to stowaway in the Zentradi ship where he knocked a Zentradi soldier unconscious in the lavatory and stole his uniform. And this is why Yamato Toy's is selling something like this *snicker*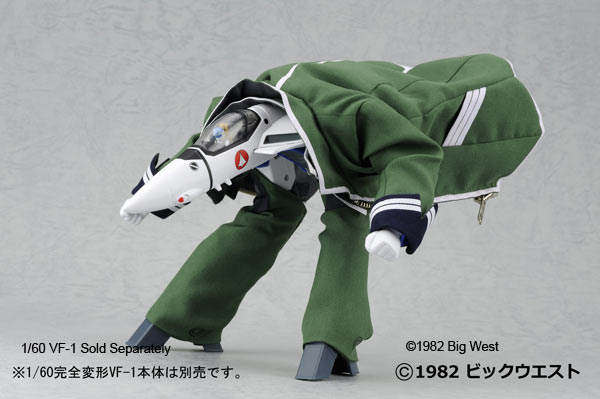 This last picture of the VF-1A in Gerwalk mode wearing the uniform is iconic. It depicts the escape of the gang where Max switches to Gerwalk mode in order to quickly escape the pursuing Zentradi.