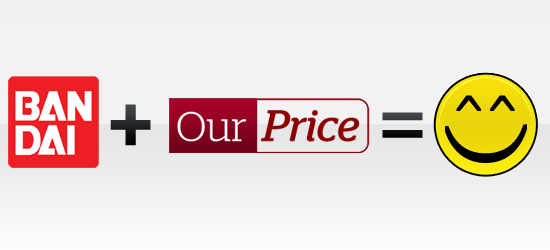 HobbyLink Japan
announced that they have included
Bandai products
in their
Our Price promotion
that offers discounted prices forever.
Not only that, along with this announcement it was revealed that 99% of all the products on sale at HLJ will be included in the "Our Price" promo. Those that couldn't be included were books, magazines, and CDs because of retail rules in Japan.
Taking a quick look at the prices of the
Master Grade products
at HLJ, you can see that there is a 20% discount permanently added to the retail price.