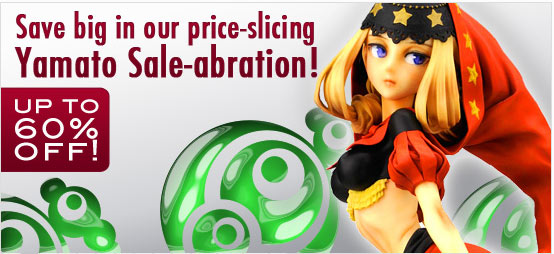 Sale again announced at HobbyLink Japan on Yamato Toy products
. Great opportunity again for Macross fans to fill up on their collection of Macross toys made by Yamato Toys. Discounts given can be from 20% to 70% off.
Aside from the Macross line, there are also other Yamato Toys put up on that sale from their other toy lines. Oh, and the sale page has actually 4 pages, as you might think that it is only one and might miss out on the other products on sale.
Here's a find for old timers like me,
a scale figure of Michiru Saotome
from the original Getter series. Been watching Getter G these past few months and it sure brings back good memories of my childhood.