Availed of this discounted shipping offer from Hobby Search a few days back, was glad to hear that it was extended till July 15 from its original July 11th deadline. Bought myself a
1/100 non-grade Over Flag from Gundam 00
, hope I don't run into problems with the post office again.
Basically the Hobby Search campaign will give you
50% off on shipping charges if you pay with Paypal
. Add to that the fact that Hobby Search lowered its prices for Gundam model kits (usually about 20%) then thats a very good deal already there.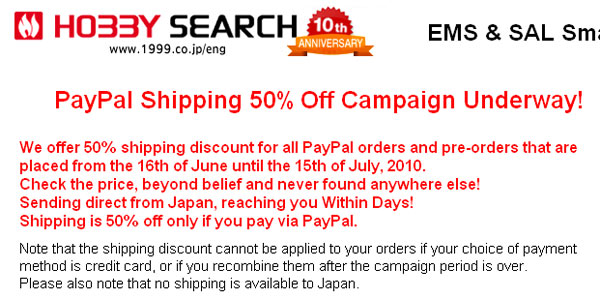 Check out the discounted shipping chart and more information about the promo,
here
.