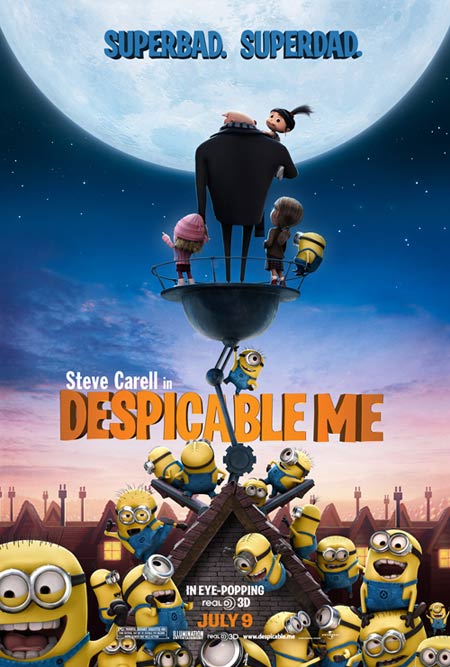 Looking forward to watching the
Despicable Me
movie. Been having a ball watching the videos at
Youtube
and was definitely sold on watching by them. This is going to be shown already on the 9th in the US, I wonder when this will be shown in my parts of the world?
I could describe the movie as being an anti-Incredibles (pixar movie). With a super-villain, Gru, being the primary character of the movie who ends up having children to take care of. Of course hilarity ensures from this point on as he tries to grapple with taking care of the kids while battling his arch-enemy, fellow arch-villain Vector for the title of being the most supreme bad guy of the world.
The movie has an impressive voice cast that includes Steve Carell as the lead character Gru then supported by some comic heavy weights: Jason Segel, Russel Brand, Kristen Wiig, Will Arnett, Danny McBride, Jack McBrayer, Miranda Cosgrove, and of course the very talented and timeless, Julie Andrews.
Speaking of
The Incredibles
, I wish they would make a sequel of the Incredibles, I really loved that Pixar movie.
Its so Fluffy!