Posted here before that my wife made a couple of
characters from the Backyardigans cartoons
to be used as cake toppers for my son's birthday cake. Recently a friend asked if she could make a cake topper of some characters from
Shaun the Sheep
for her daughter's upcoming birthday because her daughter really loved the
Shaun the Sheep show
. After a few days, during her free time, this was what she came up with.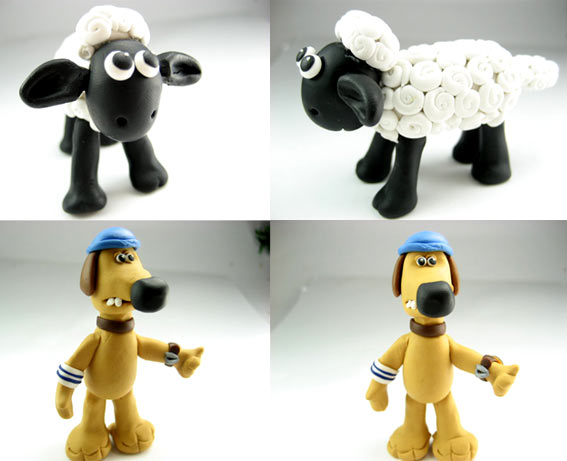 Recently she also made a new set of cake toppers of the backyardigan characters. The one on the left are of the new Backyardigan figures that she made while the one on the right were the originals she made for my son's birthday cake.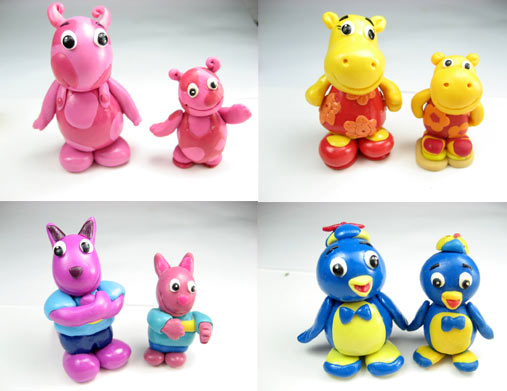 I can't help but be amazed with how much the sculpting skills of my wife had improved in just a year, comparing of course the old figures with the new ones.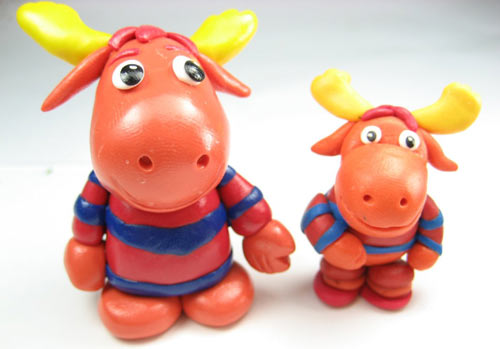 Materials used by my wife were polymer clay and liquid clay in order to make the figures. You can read here
how the polymer clay figures were made
.
Shaun the sheep is a claymation short (I think it runs for 15 min or just a little bit more) of some surprisingly smart sheep in a farm that do a lot of funny things when the farmer's back is turned. Usually with the approval of the sheep dog that is supposed to be watching over them. Its quite a funny series to watch, I call it the "junk food" in my son's tv buffet of shows that he watches. That's because all he gets are laughs when watching it and nothing really of educational value *snicker*