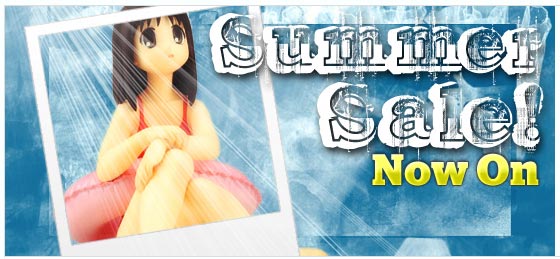 HobbyLink Japan
announced again via email blast the start of their
2010 Summer Sale
. When I sauntered over to HLJ this morning and looked at their sale page I noticed that a lot of the items have already been sold out. Just proves that the early bird always gets the worm.
If you have cash to spare and looking for stuff to buy do hurry up as HLJ almost always runs out of the popular items whenever they host one of their sales. If you are looking for mecha stuff, check out the
Gundam
and
SciFi
sections of the sale page.