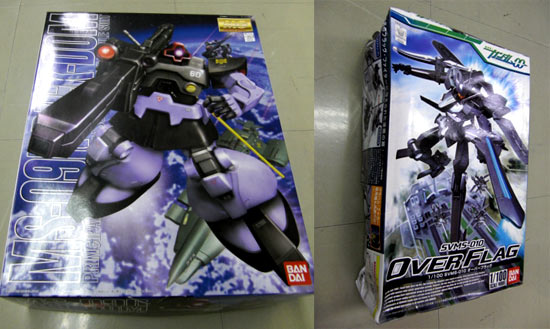 Update (05/28/2010):
Just paid for the "returning fee" that was charged to HWJapan and they thanked me for it. Woohoo, glad that's over.
A few months back I purchased some stuff from
HWJapan
and the package arrived at the post office. I got a notice to pick the packages up at the post office. These past few posts I've been elusive as to what really happened with that experience well truth be told what happened was was that the customs officer was nowhere to be found. When I ask when the guy is going to show up they say they don't know and that he probably won't show up.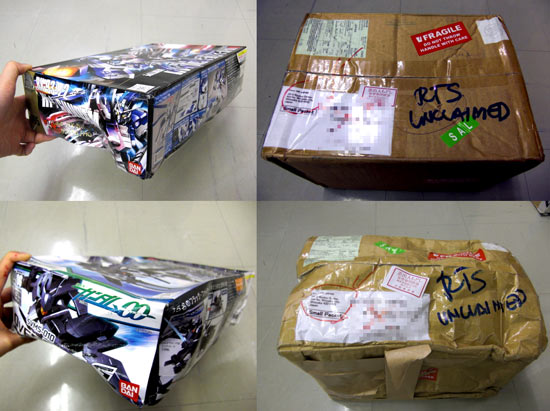 Because of which my package could not be released. I kept going back to the post office every week and same old story, customs officer nowhere to be found. The even sad thing there is that the post office is very far from the place I live so when I added it all up the cost of my transportation expense already equaled the cost of my package. It was after 1 month of going back that I decided to hell with it and just left my packages at the post office.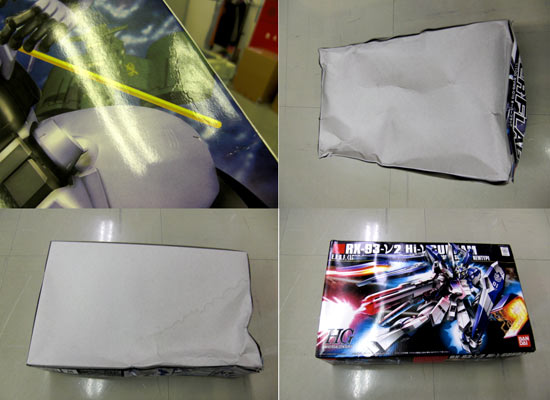 To my surprise I got an email from HWJapan telling me that my packages had been returned to them. All the while I thought those "professionals" at the post office would already be enjoying the model kits I bought. HWJapan said that they would resend the packages if I wanted to and to just pay for the shipment fee. Except for the MG Rick Dom that I ordered, there was an additional cost because their post office hit them with a "resending fee", most likely because of the size of the package. So I had to pay for that also on top of the shipment cost incase I wanted to have the Rick Dom resent.
I was surprised too that HWJapan would go out of their way to take pictures of the packages because when it arrived at their place it was pretty beat up. No doubt due to the "professionals" in my post office. This was so that I could decide whether to have it resent or order up a new one instead.
Today I shot them an email telling them that I had no interest in having the items reshipped, apologized for all the trouble that it had cost them and offered to pay for the "resending fee" that was charged to them by the MG Rick Dom being shipped back to them. I like them as a shop and wouldn't want to have any bad blood between us as customer/seller because of the incompetence of some people in our postal system.
I'll just chalk that up to experience, at least now I know what actually happens if you don't pick up your package up at the post office *snicker*