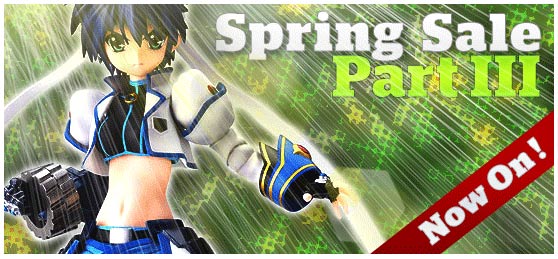 Hobby Link Japan
just announced
part III of their Spring Sale
. Part II of that sale could be found
here
but that's already over and done with because that was supposed to last for the duration of April only.
Aside from Model kits and toys from Japan they are also probably the best source for Japan hobby supplies. Check out their
tool page here
.
If you haven't noticed it yet, Hobby Link Japan has some ads running on the upper right corner of the site. A few months ago they approached us to inquire if they could sponsor us and of course we said "Yes" The main reason behind this is because we've always liked Hobby Link Japan because we found them to be trustworthy and a reliable online seller having bought from them in the past. So given that we wouldn't hesitate to recommend them to other hobbyists and collectors.
Of course we'd also like to publicly Thank Hobby Link Japan for being the first to sponsor us.