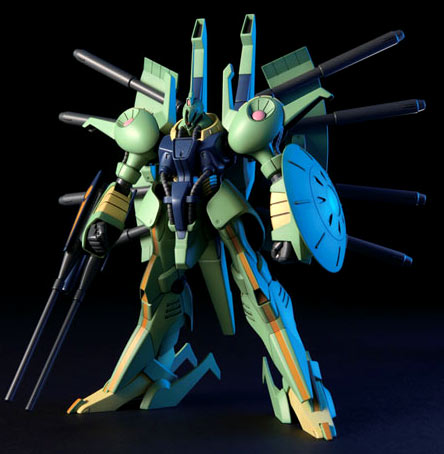 Paptimus Scirocco's PMX-001 Palace Athene mobile suit from the Zeta Gundam Anime series. For me, this would be one of the mobile suits that I would like Bandai to make into a Master Grade kit. Mainly because it was flown by Zeta Gundam main antagonist Paptimus Scirocco and because it has a "big" design that could allow for a lot of add-on kit detailing (like panel lining, add-ons etc). Just incase you haven't heard, Bandai, has already announced that they are making Paptimus Scirocco's
"The O" into a Master Grade kit
.
According to the technical specs in the manual, the Palace Athene stands 27.4m high, weighs 65 tons as a bare unit and 91.5 tons fully loaded. It carries an arsenal of a twin beam gun, a mega beam cannon, scattering beam cannon, large missiles, beam saber and for defense a custom shield.
HGUC PMX-001 Palace Athene is selling for
1320 yen
at
Amiami
,
1800 yen
at
Hobby Link Japan
,
1260 yen
at
HWJapan
Available at these Online Shops:
Related Products
The Construction Manual and Color Guide for the Palace Athene was translated to English from the manual posted at
Dalong
.