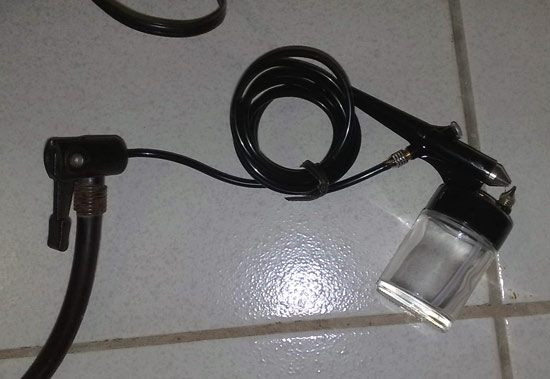 Found an old Portable Tire compressor of my Dad's in his stuff. I tested it in the
car lighter jack
and found that it still worked. The electric motor that is, haven't tried it out on a car tire yet because I was wary of the air pressure.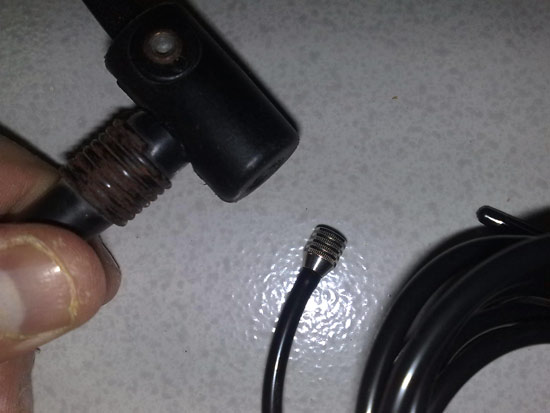 Was trying to figure out how to cheaply connect the end of my beginners
Badger 250-2 Airbrush
when I figured out that I could just stick the end in and lock it down like its normally done with the nozzle of a tire. Was testing it and there was no leakage from the connection. If there is some leakage however, I was thinking of just wrapping some tape around the end of the hose to make it thicker before sticking it in the nozzle again.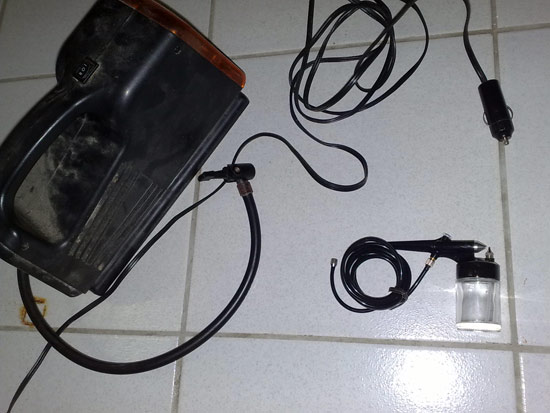 Well if this does work, it could jump start me to the the age of Airbrushing *snicker* Problems I have to face now is whether the compressor is still working because of its age, the air pressure is quite low. I took it apart and it looks like the piston rings are worn already. Other ways to increase the pressure is to increase the voltage/amperes running through the DC motor of the compressor. Another option is to buy a new tire compressor since I need one also to add air to my tires, I saw one in the hardware store selling for $33.
Will post again on how this little experiment went.
Update
: Initial testing using water was a failure, It didn't want to spray. Guess there wasn't enough air pressure being generated. Back to the old drawing board.
Update2
: Took apart the compressor and found out that the rubber piston ring is already cracked and the lubrication is already dried out. Guess that explains the leakage. There was also leakage occuring at the pressure guage, but after sealing that up there still wasn't sufficient pressure for the airbrush.