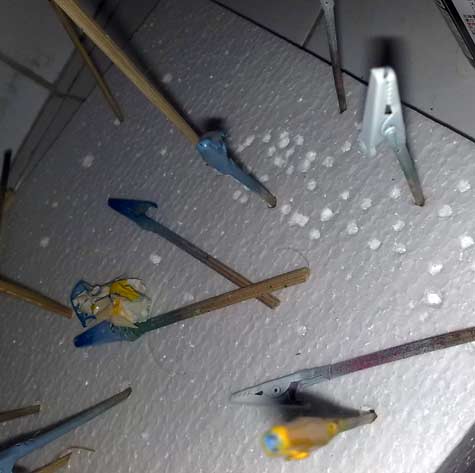 I'm currently using a Styrofoam board as my base where I stick my
home made painting clips
for drying of the freshly painted model kit parts. The problem with this is that after prolonged use it gets tattered and won't hold the painting clip as securely as you like. There were a lot of close calls wherein once I stick it in it would swing to the side and almost hit a painting clip with a similar newly painted part attached to it. If ever that happened, it could result in man-hours lost trying to strip the paint and repainting the part again in order to get the smudges off caused by the collision.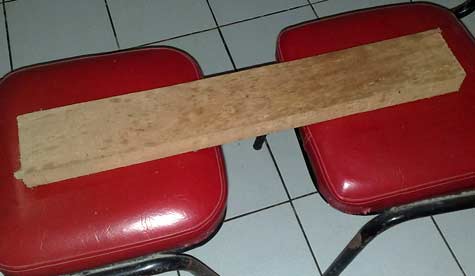 Rather than waiting for that to happen I decided to create a more sturdy (and hopefully permanent) base where I can stick my painting clips in. Luckily I had a spare plank of wood left behind after some minor repairs were done to our house that I could use as a base.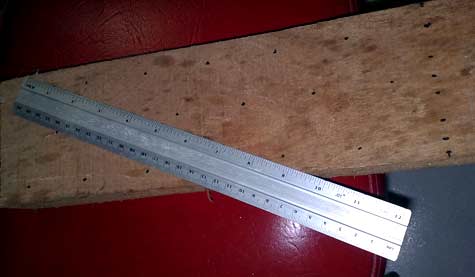 I then got a ruler and with a marker marked the center of the 24 inch plank for sawing. The reason for this is because my painting area can't accommodate the 24 inch plank so it would be best to half it. Then with the marker and ruler again I marked where the holes for the painting clips would be drilled. My best "guestimate" based on my experience in the size of parts I've painted is that a 2 inch gap separating holes would be good enough.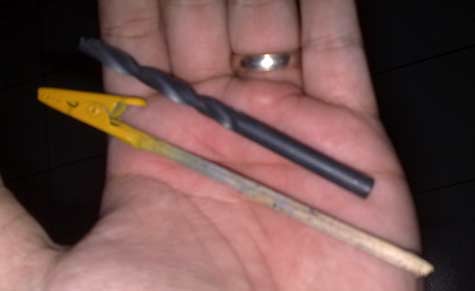 Using the painting clip as a basis, I selected the appropriate drill that would create a hole large enough to fit the painting clip easily. I'm estimating that the painting clip was about 4mm in diameter while the drill I chose was 6mm in diameter.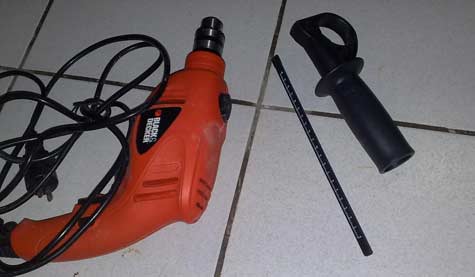 I broke out my Black and Decker drill that I bought on a Father's Day sale last year to commence drilling. I wanted to use the ruler attachment so that I could ensure that all the holes would have a uniform depth. Sadly the ruler didn't want to fit in the slot. Talk about a defective product. So I was left to just making an estimate again in my depth hole.
After about 30 minutes spent in the marking, drilling then the sawing, this was what I came up with. Its not pretty, but its serviceable... hehehe