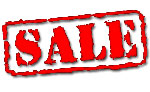 HLJ
posted something on their website a few days ago with the bold words
"We're gonna do it AGAIN" and a timer
. This could mean that something special is going to be offered up to customers. I'm hoping that it will either be a discounted sale or another free shipping promo.
Whether it is a sale or not, there are things you can do beforehand that will increase your chances in getting the item that you want from an online shop when the sale starts. Being early means that you can have first dibbs on an item, being prepared helps increase your chances. Listed below are some preparation tips.



Check Your Finances - do you actually have enough money or credit to buy stuff? In terms of credit, you might want to pay off that bill to increase your credit cap space again. Check also if your card or paypal is ok and working. Do try also to be responsible in your purchases. If money is tight, you might want to put off the purchase for more important things. Prepare you budget too on how much you are willing to spend.




Check your login credentials - with the volume of people trafficking the site you might have a hard time registering or recovering a lost password. And also it makes site access the least of your problems




Check your shelf space - you might be buying stuff that won't be able to fit in your room. Or it might be a good idea to make some space available.




Make your wish list - this might sound silly, but a list is good because it helps you to organize your thoughts and prioritize items. While doing this you can also check out product features and reviews to help you decided whether you really want this item or not.




Check your birthday/Christmas list - there might be some people on your birthday/Christmas list that have the same interest as you and could benefit with a gift from you from this sale. You hit two birds with one stone by checking out a person on your list and buying him/her something great at a low price.




Check your inventory - this might sound weird but for me it makes sense because I can restock on consumable materials that I use for my modelling hobby. Like masking tape, modelling stands, paint brushes, etc.



Check your Internet connection - there might be an ISP bill that needs payment so that you don't get your Internet connection cut during the start of the sale. Or there could be a scheduled interruption of your service. Either way, this gives you ample time to seek alternative avenues of connection.



Window Shop - with your checklist on hand you can start staking out the items on the store to see whether they are available or not. Also if there is an item count on the product page, you can mark those which have limited numbers to be the ones that you should tackle first to add to your cart. From there you can also check the availability of the item and its status. Saves you time looking for something because you know that its already out of stock. If its on pre-order, you might not want to lump it with items that are already available. After your done with your list you can start browsing other items that could be of interest to you that you can add to your list.



Bookmarks- your browser has this nifty feature known as a "Bookmark", which saves a page link on your browser for easy access later on. You can use this to bookmark the items you intend to buy so that come sale time you can just jump right on to their location to verify the price and decide if it is worth it as well as to add it to your shopping cart. This will save you a lot of time and will give you a head start on other shoppers.
Basically that's all I can think of. Feel free to add to this list or strike down on it for its stupidity by commenting below and happy hunting!